Riders Take On Jenny Camp HT and Thornridge CT
This month, GEC riders Jay, Kaitlyn and Evangeline and GEC Instructor Janelle competed their horses at the Thornridge Manor Combined Test and MCTA Jenny Camp Horse Trials at Olney Farm. Combined Tests involve dressage and stadium jumping, while Horse Trials are a full 3-phase competition – that means riders and horses are challenged with a dressage test, stadium jump round, and full cross country course in one day.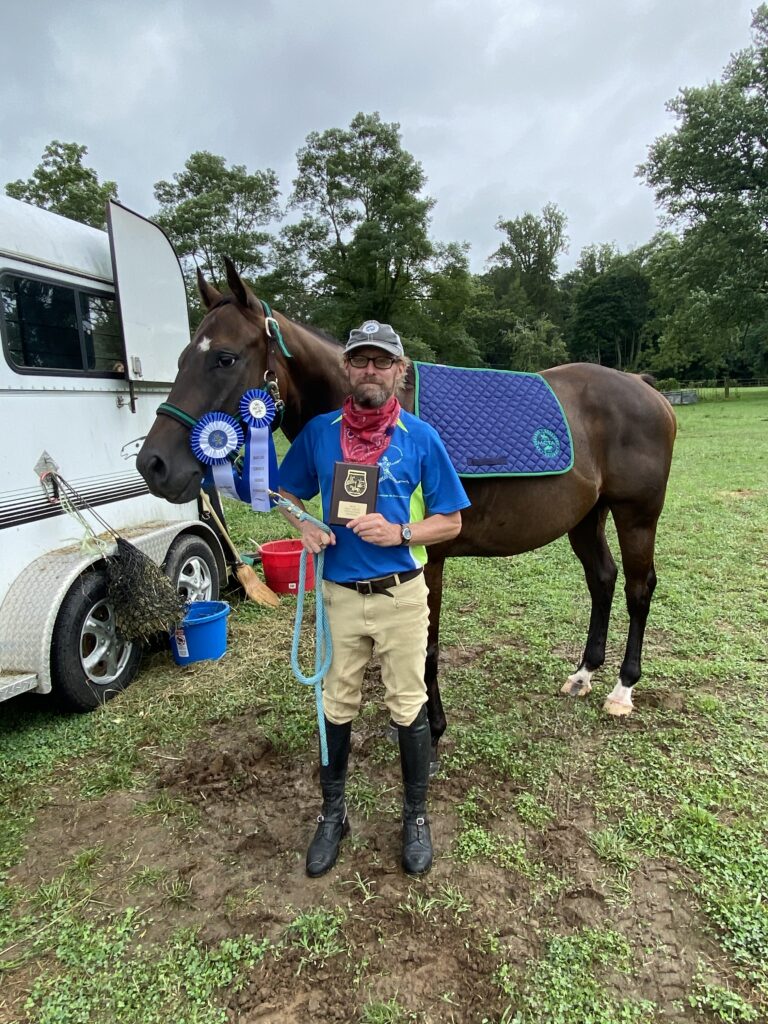 Jay owns Traverse (Yournottheone) and has been competing locally for a couple seasons at the Introductory level. With his eyes on a move up to a full Elementary HT soon, Jay and Trav competed in the Thornridge CT as well as Jenny Camp. After a successful time at Thornridge placing 5th, they were aiming to have a clean and successful outing at Jenny Camp to demonstrate their mastery of the introductory level – and boy did they ever! They put down a first place dressage test and added only minimal stadium penalties to maintain the lead to the end. In addition to his two blue ribbons, Jay brought home an MCTA saddle pad and the Tadpole Trophy for Introductory Rider.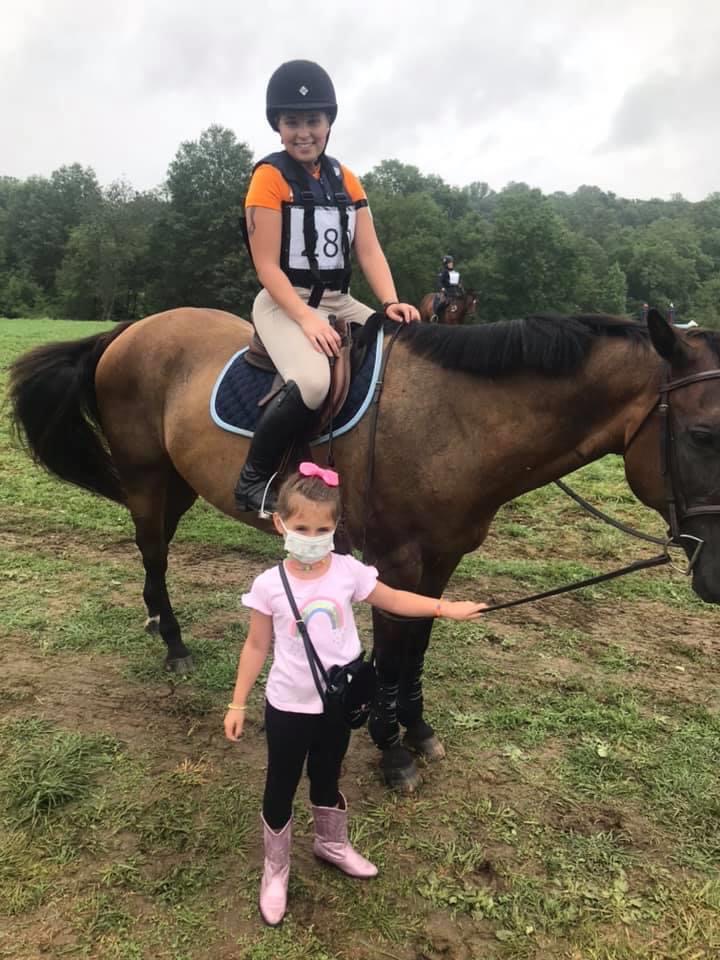 Kaitlyn owns Shadow (Shadow Of a Doubt), and is a well-seasoned hunter competitor, but Jenny Camp was their very first event. Rain made the conditions a bit more of a test, but they were up for it! Shadow jumped sure footed and rode to an 8th place finish in the Open Elementary division, one of the largest divisions of the competition. This won't be the last you'll see of them out and about – Kaitlyn has been brought over to the dark side of eventing and she's anxious to get out and compete again.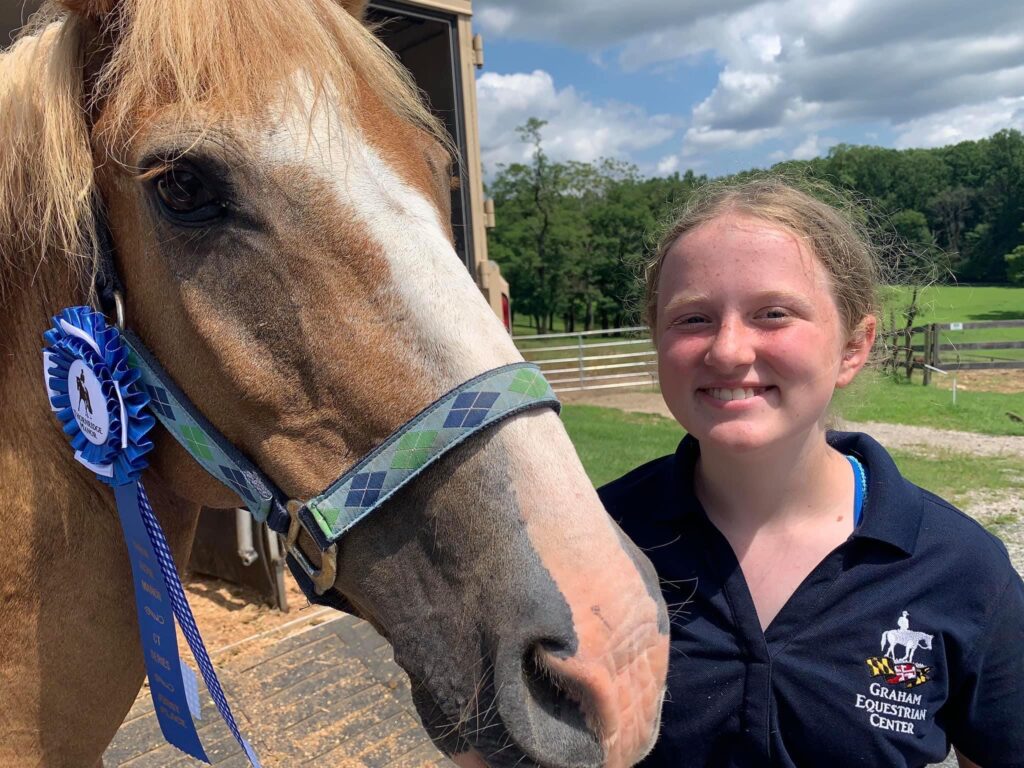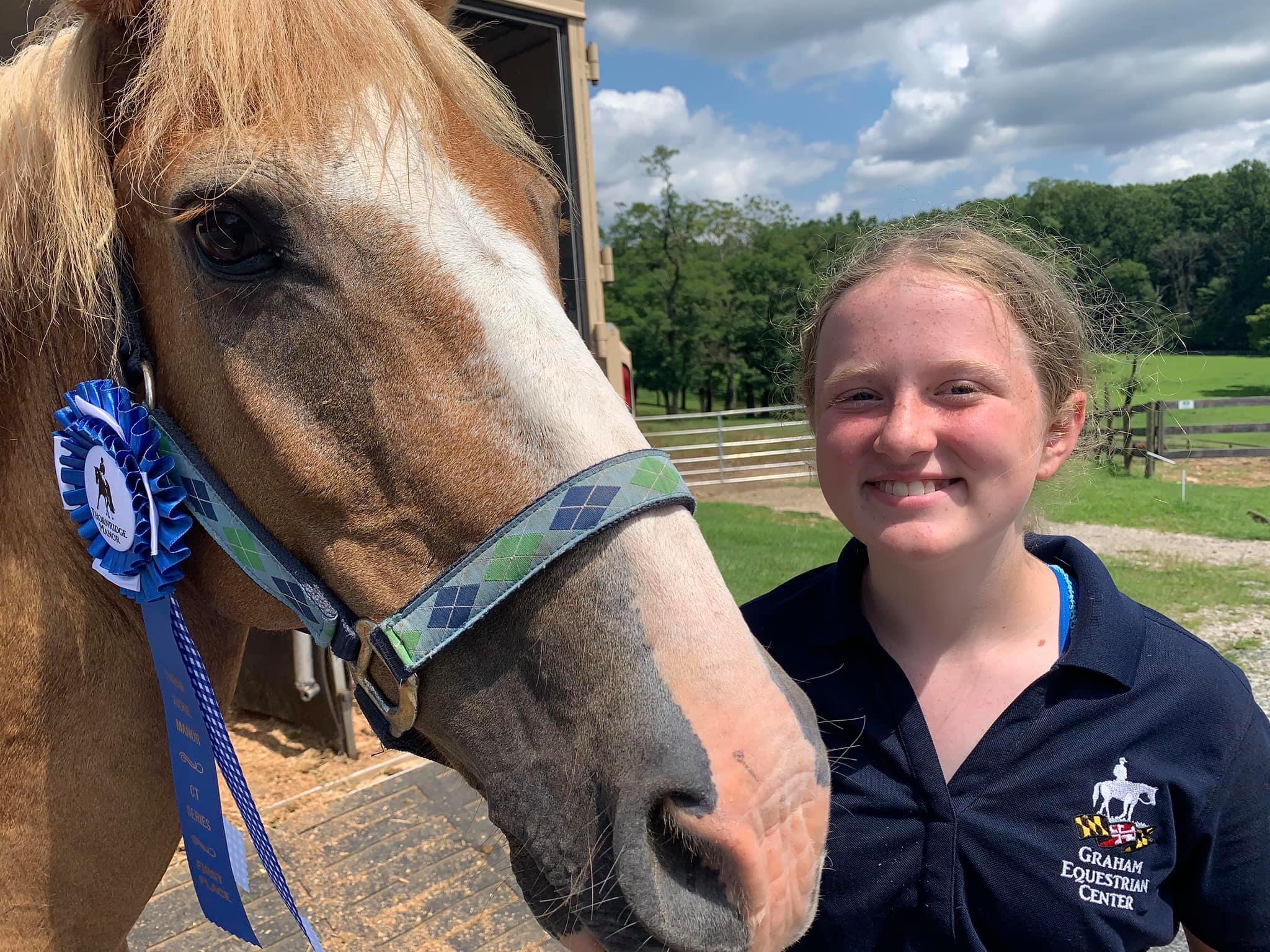 Evangeline leases Blondie (Flynn Rider) and rode in Thornridge Manor's CT. Despite it being their very first off-farm competition, the pair kept it cool in the rain and came home with first place in the Elementary division! Evangeline and Blondie have been working with Racahel as well as training with a local pony club, and all of their hard work paid off for them at Thornridge. We are so excited to see where this pair goes next!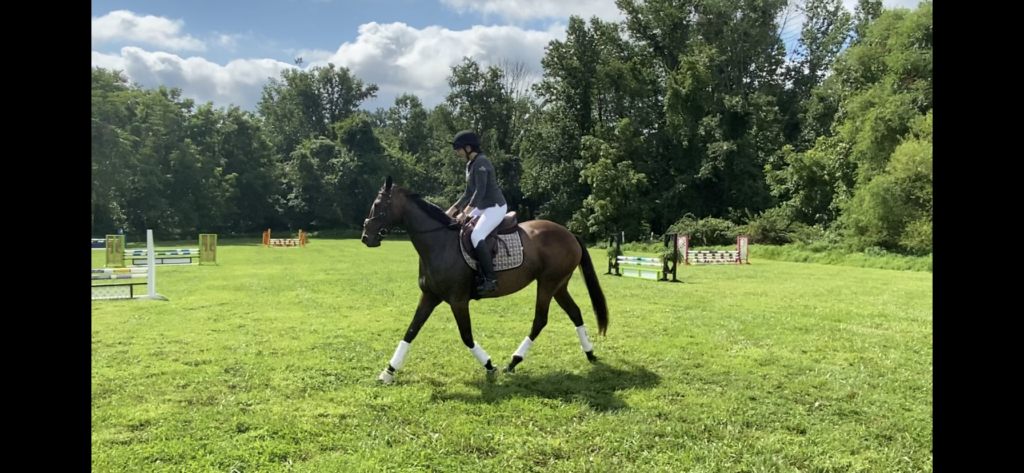 Janelle owns Marlee (Not Mine But Ours) a young off-track thoroughbred famous for her love of fence line cuddles with the lesson crowds. They also rode in Thornridge Manor's CT placing fourth in the Beginner Novice division. This test was the first real outing for the pair for 2020 and Marlee was thrilled to be out strutting her stuff. Janelle and Marlee have their eyes set on a three phase event at the Beginner Novice level by fall of 2020.
Congratulations riders! Graham is very proud of you and your horses!
Interested in learning more about competitive eventing with Graham Equestrian Center? You can volunteer to groom for a GEC competitor for select events, ask your instructor how!