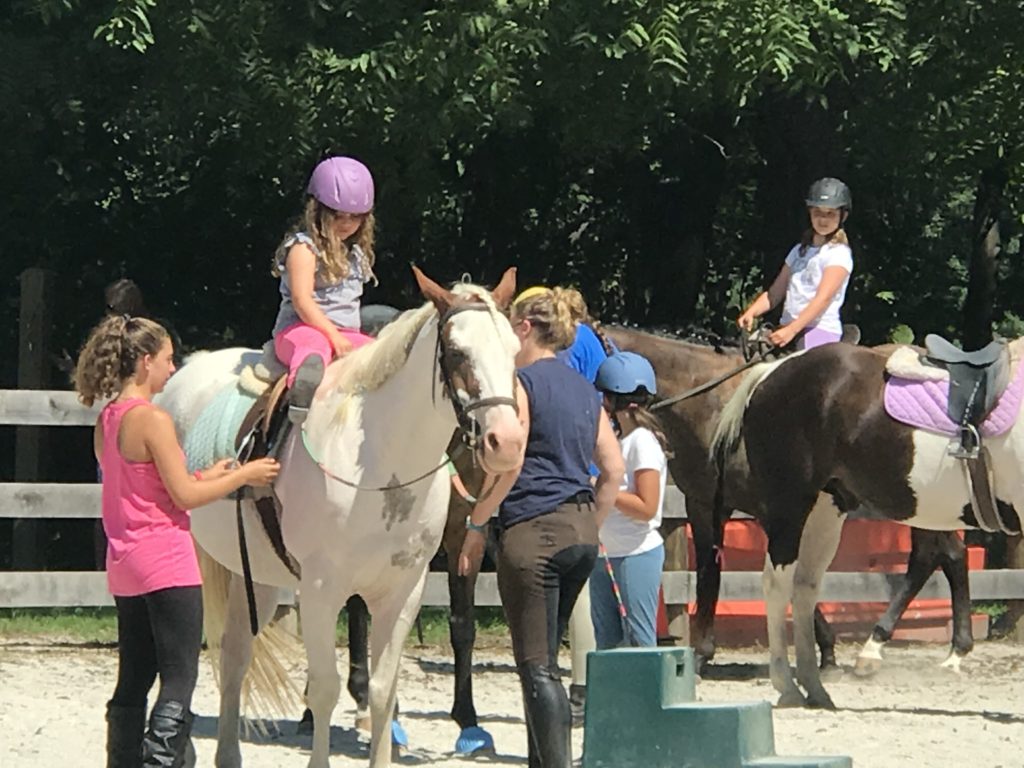 The 2022 Schedule for Summer Camp and Day Camps are below.
To sign up for any camp, please click the SignupGenius link under the schedule – please note that the signup genius is tabbed – Good Friday, Week 1, Memorial Day, Week 8A and Labor Day each have their own signup. Weeks 2 through 8 are all in the same SignUp to facilitate scheduling changes. – depending on your device, they will appear as tabs or a drop down selection.
Please read all confirmation emails as they contain information required to complete your registration as well as forms required to comply with MD Dept of Health camp regulations. Registration is not considered complete until all required forms have been submitted.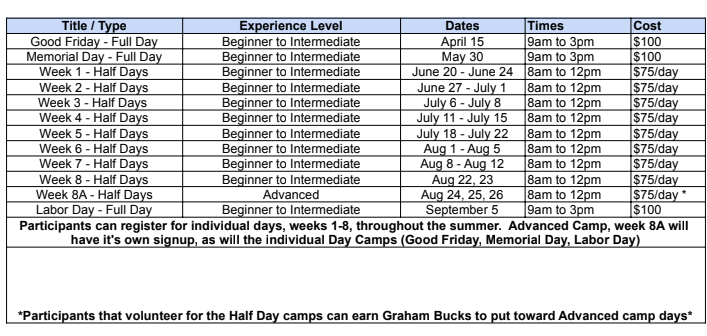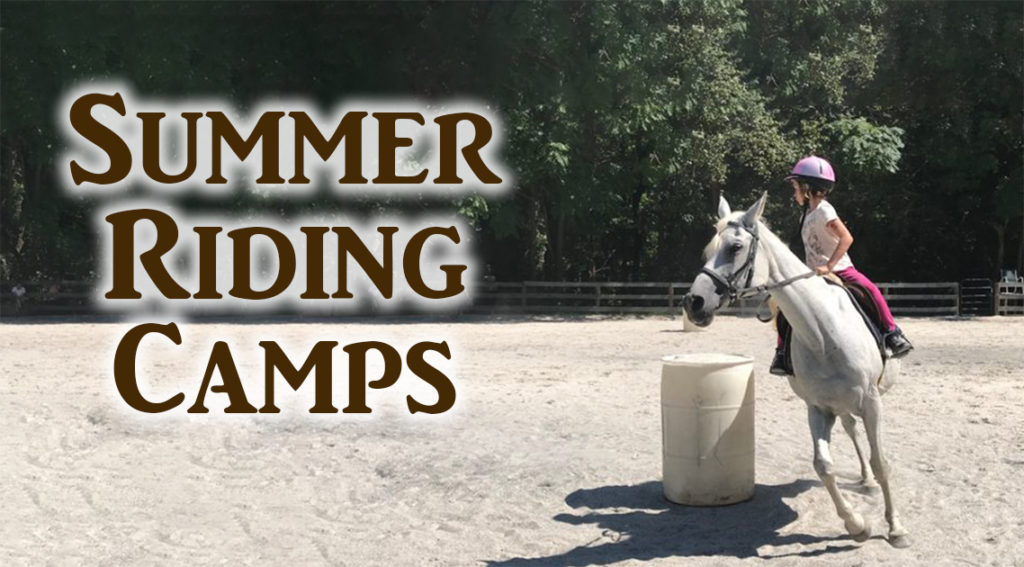 https://www.signupgenius.com/tabs/53174D906A0CEEBC42-2022and
SUMMER CAMP FAQ's:
Q: What is the age range for campers?
A: We accept campers age 5 and up
Q: What if my child does not have any riding experience?
A: All of our camp days, except for Advanced Camp, are beginner friendly – no experience necessary!
Q: What should my child wear to camp?
A: All campers should wear long pants and shoes with a square heel (think of the heel on a rubber rainboot, cowboy boot, or ladies 'riding' style boots). Campers cannot participate unless they have appropriate footwear for safety reasons. Any type of sandal, open toe or sneakers are NOT acceptable.
Q: What should my child bring to camp?
A: Please be sure to send your camper with sunscreen and sufficient water or other beverages. A water cooler is available on the premises but we do NOT stock cups – so please send at least one water bottle with them. Sending a change of clothes is a good idea in case it is very hot and water games are part of the activities.
Q: How much riding is included in the camp?
A: With the exception of advanced camp, each camper will have one structured riding lesson per day, and usually another less structured riding session.
Q: What kind of activities are included other than riding?
A: Other activities include, but are not limited to: Learning horse body parts/colors/markings, learning to groom and tack a horse, outdoor games, crafts.
Q: Are parents permitted to attend camp?
A: Parents are welcome to volunteer during camp (see volunteer signup) however horse experience is required. We ask that parents are not present during riding sessions as we have found that it is counter-productive.